28 septembre 2010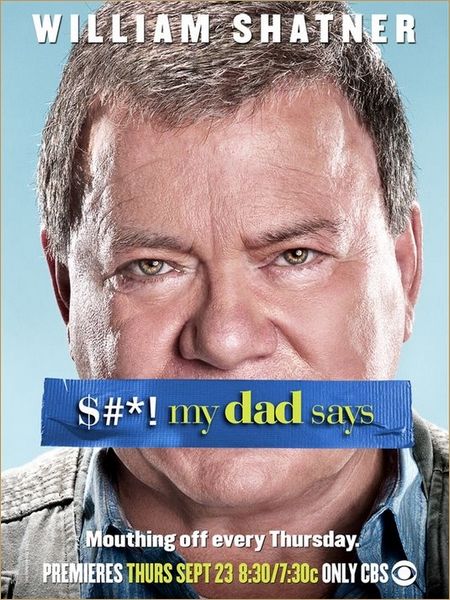 Pilot // 12 58o ooo tlsp.
What About ?
Les relations conflictuelles entre un fils, qui vient de se faire virer de son boulot, et son père, un vieux bougre adepte des formules particulièrement salées. Ils n'ont jamais vécu ensemble mais ils vont pourtant devoir apprendre à se supporter...
Who's Who ?
Créée par Justin Alpert. Produite par David Kohan et Max Mutchnick (Will & Grace, Good Morning Miami). Avec William Shatner (Star Trek, Hooker, Boston Legal) dans le rôle de Ed Goodson, Jonathan Sadowki (American Dreams) dans le rôle de Henry Goodson, Will Sasso dans le rôle de Vince et Nicole Sullivan (Rita Rocks) dans le rôle de Bonnie.
So What ?
Seriously ? Mais comment peut-on partir d'un truc aussi actuel qu'un compte Twitter pour déboucher sur une sitcom aussi ringarde ? Ca dépasse l'entendement et, en même temps, ça n'a rien de surprenant. Je n'ai jamais cru en ce projet car il était bancal dès sa création. Les fameuses citations du vrai père du compte Twitter sont savoureuses parce qu'elles sont complètement barrées, souvent graveuleuses et hyper vulgaires ! C'était tout simplement impossible à retranscire en l'état dans une sitcom d'un grand network, qui plus est un network aussi conservateur que CBS. Les dialogues ne sont du coup pas du tout à la hauteur et ce cher William Shatner, aussi talentueux soit-il, ne peut rien y faire. Du haut de ses 79 ans, y'a pas à dire : il se donne à fond ! Respect. Mais bon, une fois que toutes les blagues possibles sur les homos ont été faites, il ne restait plus grande vitalité aux dialoguistes. Les scénaristes ? Je ne suis même pas certain qu'il y en ait. Tout est basé sur les conversations du héros et de son père. Il n'y a rien d'autre, à part deux personnages secondaires totalement insipides. Franchement, à moins que Betty White ne vienne interpréter le rôle de la mère, je ne vois pas ce qui pourrait sauver cette sitcom naze, absolument pas drôle. Je ne reviendrais pas, c'est sûr et certain. Décidémment, entre $#*! My Dad Says et Mike & Molly, CBS a complètement raté le coche en cette rentrée. Ca reste dans la lignée de ce qu'ils faisaient déjà en même temps...
14 mars 2010

Après 8 semaines de votes intenses, le moment est venu de dévoiler les résultats tour par tour puis d'élire le projet le plus attendu par les lecteurs du blog parmi les 8 gagnants de chaque tour ! Un grand merci pour votre participation !
---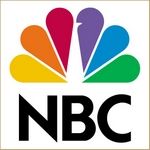 UNDERCOVERS (19%) / REX IS NOT YOUR LAWYER (15%) / SELLEVISION (14%) / Midnighters (14%) / Kindreds (9%) / Welcome To Hitchcock (8%) / The Rockford Files (7%) / Law & Order : Los Angeles (6%) / The Mountain (5%) / Prime Suspect (3%)
---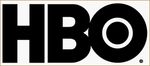 T. (15%) / THE WORLD INSIDE (14%) / THE FOLLOWER (14%) / Game Of Thrones (12%) / Amy Sherman-Palladino's Project (11%) / Stitch'n'bitch (10%) / Oprah Winfrey's Project (8%) / Humanitas (8%) / Enlightened (5%) / Luck (4%)
---

RAPTURE (31%) / SUNSHINE CLEANING (15%) / EPISODES (14%) / The Borgias (8%) / Shameless (8%) / The Big C. (8%) / Broadway (7%) / The Vanderbilts (4%)
---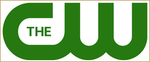 HMS (15%) / PRETTY LITTLE LIARS (15%) / PLYMOUTH ROCK (14%) / The March Sisters (10%) / Melissa & Joey (9%) / Hellcats (9%) / Untitled Wyoming Project (8%) / Nikita (7%) / Betwixt 7%) / Huge (7%)
---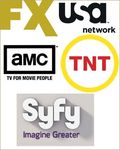 THE WALKING DEAD (18%) / THE ALIEN INVASION PROJET (16%) / HAVEN (13%) / Covert Affairs(11%) / The Killing (11%) / Alphas (9%) / Delta Blues (8%) / Dallas (6%) / Reconstruction (4%) / Rizzoli & Isles (4%)
---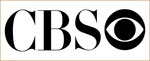 SHIT MY DAD SAYS (17%) / HITCHED (16%) / MURMURS (15%) / Spin-Off Esprits Criminels (13%) / Mike & Molly (13%) / The Odds (8%) / Hawaïï Five-O (5%) / The Quinn-Tuplets (4%) / Untitled John Wells' Project (4%) / Livin' On A Prayer (4%)
---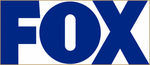 TERRA NOVA (23%) / MOST LIKELY TO SUCCEED (16%) / THE MYSTERIES OF OAK ISLAND (11%) / Untitled Will Arnett's Project (9%) / Nevermind Nirvana (8%) / Keep Hope Alive (8%) / Torchwood US (7%) / Breakout Kings (7%) / Midland (6%) / Ridealong (3%)
---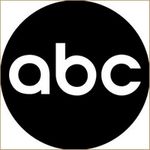 NO ORDINARY FAMILY (22%) / OFF THE MAP (12%) / FRESHMEN (11%) / True Blue (8%) / Mr. Sunshine (8%) / Generation Y (7%) / Merrimac Circle (7%) / Cutthroat (7%) / Scoundrels (6%) / Who Gets The Parents? (5%) / Leapfrog (4%) / The Whole Truth (3%)
---
LA FINALE
1. UNDERCOVERS (Pilote commandé) - NBC
Créé par J.J. Abrams (Alias, Lost, Fringe) et Josh Reims (Felicity). Produit par Bryan Burke (Lost, Star Trek). Avec Boris Kodjoe, Gugu Mbatha-Raw, Gerald McRaney et Ben Schwartz.
D'anciens espions de la CIA, Steven et Samantha Bloom, mari et femme, reprennent du service en travaillant ensemble. Ils ne vont pas tarder à découvrir des secrets sur leur passé et voir leur passion les consumer à nouveau...
NB: Le pilote sera réalisé par J.J. Abrams.
__________
2. T. (Script commandé) - HBO
Créé par Anya Epstein et Dan Futterman (In Treatment).
La transformation de A à Z d'une femme voulant devenir un homme...
__________
3. RAPTURE (Script commandé) - Showtime
Créé par Craig Chester et produit par Lisa Kudrow (Friends).
La vie à travers les yeux d'un petit garçon de 9 ans qui découvre qu'il est homosexuel pendant que sa mère folle à lier a des visions du Christ et que son père joue les stars du rock'n'roll dans son garage...
NB: On ignore encore si Lisa Kudrow jouera dans la série mais c'est fort probable.
__________
4. HMS (Pilote de présentation commandé) - CW
Créé par Amy Holden Jones (Beethoven) et co-produit par Hayden Panettiere. Avec Megan Boone, Sarah Jones, Tasso Feldman...
Le quotidien d'étudiants en médecine à la faculté de Harvard.
NB: En cas d'annulation de Heroes (fort probable), Hayden Panettiere pourrait jouer dans la série.
__________
5. THE WALKING DEAD (Pilote commandé) - AMC
Créé et produit par Frank Darabont (La Ligne Verte, Le Fan, Les Evadés...). D'après la série de comic-books éponyme de Robert Kirkman.
Après une apocalypse ayant transformé la quasi-totalité de la population en zombies, un groupe d'hommes et de femmes mené par l'officier Rick Grimes tente de survivre par tous les moyens...
NB: Le rôle principal pourrait être confié à Mark Pellegrino (Lost, Dexter) ou Jamie Bamber (Battlestar).
_________
6. SHIT MY DAD SAYS (Pilote commandé) - CBS
Créé par Justin Halpern. Produit par Max Mutchnick et David Kohan (Will & Grace). Avec William Shatner (Star Trek, Hooker, Boston Legal), Ryan Devlin (Veronica Mars, Cougar Town), Nicole Sullivan (Rita Rocks)...
Comédie basée sur le compte Twitter du même nom. Un type de 29 ans doit retourner vivre chez ses parents, il est alors confronté aux réflexions (désagréables mais hilarantes) de son père de 73 ans...
__________
7. TERRA NOVA (Script commandé) - FOX
Créé par Craig Silverstein et Kelly Marcel. Produit par Steven Spielberg (Jurassic Park).
En l'an 2100, une famille voyage dans le temps et se retrouve à l'ère préhistorique dans un monde étrange et inhospitalier...
NB: En raison d'un coût de production forcément très élevé, si la FOX se lance dans le projet, ce ne sera pas pour un pilote seulement mais une saison complète directement
__________
8. NO ORDINARY FAMILY (Pilote commandé) - ABC
Créé et produit par Greg Berlanti (Everwood, Brothers & Sisters, Dirty Sexy Money...) et Jon Harmon-Feldman (Reunion, Tru Calling). Avec Michael Chiklis (The Shield), Julie Benz (Dexter), Autumn Reeser (Newport Beach), Christina Chang (24), Romany Malco (Weeds), Kay Panabaker (Shark)...
L'histoire d'une famille peu ordinaire dont les membres sont dotés de capacités hors du commun.
__________
A vos votes ! Les résultats seront dévoilés Dimanche prochain. N'hésitez pas à déposer un commentaire...