30 novembre 2011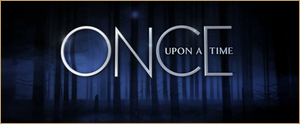 That Still Small Voice // 10 690 000 tlsp.

---
On ne me fera pas croire que mon esprit divague et que le manque de Lost me rend fou : les réfèrences à la série culte étaient plus qu'évidentes dans cet épisode. Ainsi, nos héros se penchent au bord d'un "trou", dont l'intérieur ressemble à s'y méprendre à celui du "hatch" de l'île et la star de ce nouveau segment, Archie, tombe sur une barre chocolatée "Appolo", bien connue des naufragés pour les avoir nourris un petit moment ! Bref, vous imaginez mon excitation au cours de cet épisode intéressant qui laisse entrevoir encore plus que les autres tout le potentiel de la série sur le long terme. Il n'était pas nécessaire de nous en convaincre, néanmoins le monde magique n'a pas été inventé de toutes pièces par l'imagination fertile de Henry. Il est là, enfoui sous terre, prêt à resurgir pour briller à nouveau de milles feux. Avant cela, il y a des tas d'histoires à raconter et des tas de personnages à rencontrer...
That Still Small Voice a choisi de se concentrer sur Jiminy Cricket et les raisons qui l'ont poussé à se transformer en petit insecte malin. Comme pour la plupart des personnages de contes de fée, il faut blâmer sa famille et plus particulièrement ses vilains parents -dont la mère est un sosie d'Helena Bonham-Carter d'ailleurs- des voleurs, meurtriers même, qui lui ont rendu la vie difficile jusqu'à ce qu'il décide d'emprunter sa voie à lui, pas celle qu'ils lui avaient toute tracé. Son parcours est forcément touchant, surtout quand il croise sur sa route Geppetto et celui qui deviendra probablement Pinocchio. Mais le plus grand moment de bonheur, c'est quand même quand il se retrouve face à la fée bleue, une petite bombe qui semble tout droit sortie d'un porno ! Son décolleté déborde et elle semble très bien savoir manier les b(r)aguettes... magiques ! A Storybrooke, Archie, lui aussi, comprend qu'il faut se débarrasser de la mauvaise influence de Regina afin de prendre son destin en main et exercer son métier au mieux. Le rapprochement avec Henry sous terre est amené avec de gros sabots mais l'aventure est ludique. Pongo des 101 dalmatiens en fait même partie ! Les paroles du gamin sonnent déjà comme un disque un peu rayé mais, bizarrement, il ne m'agace pas. Pendant ce temps-là, le Prince Charmant reste amnésique mais son coup de coeur de coeur pour Mary Margaret ne se dément pas. Sera-t-il le premier de tous les personnages à prendre conscience de qui il est vraiment ? L'ironie voudrait que ce soit lui, oui...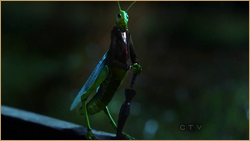 ---
// Bilan // Ce 5ème épisode de Once Upon A Time m'a fait un effet proche de celui procuré par le pilote : le récit est exaltant malgré quelques longueurs et quelques maladresses et le résultat est magique. Les auteurs ne maîtrisent pas encore parfaitement le bijou qu'ils ont entre les mains mais en abattant les bonnes cartes au bon moment, ils sont assurés de nous émerveiller encore un bon bout de temps !