16 juin 2012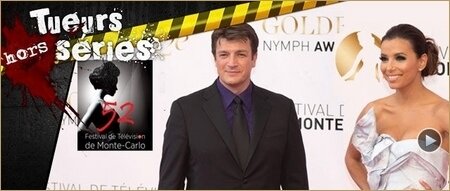 Au sommaire de ce numéro spécial sur le Festival de Monte-Carlo :
Zoom sur les cop shows avec Ted Danson, Danny Pino, Ben McKenzie, Kirsten Vangsness...
Les nouveautés vues par Emily VanCamp, Joshua Bowman, Lana Parrilla, Colin Egglesfied...
Les coulisses du Festival avec Gilles Marini, Chad Michael Murray...
Hommage aux "Desperate" avec Eva Longoria...
Les héros de notre jeunesse : Nathan Fillion, Mayim Bialik...
Le zapping du festival
15 avril 2011

Débat autour du thème : "Les séries feuilletonnantes sont-elles mortes ?", en présence d'experts séries parmi lesquels Alexandre Letren (Season 1, Manuel Raynaud (Spin-off.fr), Alexandre Hervaud (Ecrans.fr), Philippe Guedj (NoWatch.net), Olivier Joyard (Les Inrocks) et moi-même (AlloCiné). Ne regardez surtout pas l'émission pour mes interventions : elles sont très peu nombreuses (le public et la table ronde pas ronde ont eu raison de moi).
29 octobre 2010
Pour sa 3ème Table Ronde, AlloCiné a convié des spécialistes séries (I'm One Of Them) à discuter des nouveautés de la saison: Boardwalk Empire, The Event, No Ordinary Family, Undercovers... Grand tour d'horizon du meilleur et du pire !
10 juillet 2010
Cette semaine, émission spéciale au format long pour une table ronde ayant pour thème : la fin de Lost est-elle réussie ou pas ? On a tenté d'y répondre sans prétention et dans la bonne humeur avec Olivier Joyard des Inrocks, Alexandre Hervaud (Libération-Ecrans.fr), Phillipe Guedj (Télé 2 Semaines), Nicolas Dando (Lostpedia) et moi-même (AlloCiné). Enjoy ! Les critiques constructives sont les bienvenues.
18 juin 2010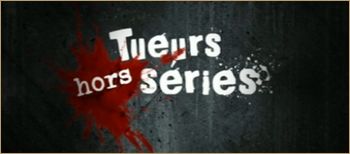 Au programme : Emission spéciale consacrée aux stars du Festival de Monte-Carlo qui reprennent des répliques cultes de séries. Retrouvez Julie Benz, Dana Delany, Elizabeth Mitchell, Ice-T, Jeremy Sisto, Ian Somerhalder, Lucy Lawless, Tristan Wilds, Jessica Szohr...