01 avril 2009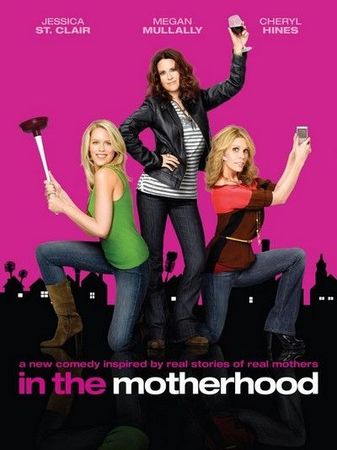 It Takes A Village Idiot // 6 7oo ooo tlps.

What About ?
Trois mères de famille tentent de jongler entre leur vie quotidienne souvent choatique avec leurs enfants et leur vie personnelle, entre relations amicales et coups de coeur amoureux. (AlloCiné)
Who's Who ?
Si cette sitcom a bien une qualité, c'est celle de bénéficier d'un excellent casting ! Dans le rôle de Rosemarie, la mère d'un ado de 17 ans (que l'on ne voit pas à l'écran dans le pilote) : Megan Mullally. On la connaît avant tout pour son rôle tordant dans Will & Grace de Karen Walker, qui se transforme parfois en l'hilarante Anastasia Beaverhausen. On retrouve également Cheryl Hines (Curb Your Enthousiasm) dans le rôle de Jane, une mère de deux enfants, fraîchement divorcée, qui commence à avoir le feu au cul. Et puis Jessica St Clair, dans le rôle de Emily, une mère de famille qui se veut parfaite mais qui commet gaffe sur gaffe. On a pu voir l'actrice cette saison dans quelques épisodes de Worst Week (en voilà une excellente sitcom) ainsi que dans The United States Of Tara. Deux hommes, quand même, complètent le casting : RonReaco Lee, également vu dans Worst Week mais aussi dans Committed, qui joue ici le mari de Emily; et Horatio Sanz, un habitué du Saturday Night Live, qui interpréte la nounou des enfants de Jane ! Pas mal tout ça, non ?
So What ?
Que serait la sitcom sans son casting ? Bien peu de choses. Elle repose essentiellement sur lui puisque niveau intrigues, dans le pilote en tous cas, c'est clichés sur clichés sur la vie de mère de famille. Il faut dire que c'était un peu le principe de la websérie éponyme dont elle est adaptée. Sauf que les épisodes ne duraient pas 22 minutes mais 6 minutes ! Le concept était donc parfait pour ce format-là. On a un peu l'impression que les scènes s'enchaînent sans grande cohérence et pourtant, à bien y regarder, il y en a une. Alors qu'est-ce qui cloche ? Peut-être le fait que les situations sont archi-connues. On retrouve, ne serait-ce que dans Desperate Housewives, le même genre d'intrigues comiques. Mais aussi dans des tas de films. Rien de bien nouveau sous le soleil donc. A force, ça ne nous fait plus tellement rire. Reste les actrices, qui sont bonnes et qui possèdent une belle alchimie entre elles. Et c'est rare d'avoir cette sensation devant un pilote ! Le personnage de Rosemarie (Megan Mullally) est le plus drôle car le plus irrévérancieux. Ses lignes de dialogue font d'autant plus mouche que celles des autres sont assez plan-plan. On atteint pas le niveau de Karen Walker, c'est clair, mais c'est dans le même esprit. Et même si on pourrait se plaindre de voir l'actrice dans un rôle proche de celui qui l'a fait connaître, il faut avouer que c'est ainsi qu'on l'aime et pas autrement. Son duo avec Horatio est d'ailleurs très prometteur. Une légère vibe Jack & Karen, forcément. Alors In The Motherhood ne révolutionnera clairement pas la sitcom, elle ne portera pas un nouveau regard sur les mères de famille et elle ne survivra certainement pas bien longtemps. Est-elle pour autant complêtement à jeter ? Non ! Avec un peu plus de rigueur dans l'écriture, et un peu plus de fond, et de meilleurs dialogues aussi (oui, ça fait beaucoup), elle pourrait être vraiment sympa !
---
// Bonus // Petite bande-annonce pour vous faire une première impression.