17 septembre 2009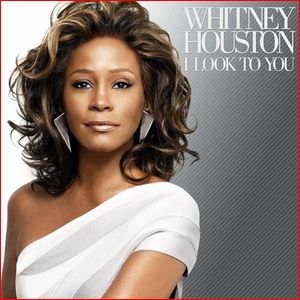 Tous les titres en gras sont en écoute dans le lecteur Deezer de la colonne de gauche
Whitney Houston ! On avait presque oublié son existence à force d'une absence prolongée. Nous a-t-elle manqué ? Pas vraiment. Est-elle indispensable au monde de la musique ? Pas vraiment. Mais qui peut l'être ? Après ses multiples déboires personnels, à base d'alcool et de drogues en tous genres, la diva est de retour et elle s'en sort honorablement...
Inévitablement, plusieurs chansons de ce nouvel album intitulé I Look To You font réfèrence au passé douloureux de la star. Le témoignage le plus touchant est sans aucun doute I Didn't Know My Own Strength, une balade pleine d'espoir écrite par Diane Warren. On doit à cette dernière des tubes comme I Don't Wanna Miss A Thing de Aerosmith, Unbreak My Heart de Toni Braxton ou encore There You'll Be de Faith Hill. Ce n'est pas pour rien qu'elle est surnommée "Queen Of The Ballad" ! Ce titre est donc dans la plus pure tradition Warrenienne. On sent l'émotion dans la voix fragile de Whitney. A vrai dire, sa voix a plus que morflé. Elle crachotte tous les deux mots et a beaucoup de mal avec les "ch". Autant dire que ça devient vite un calvaire quand elle prononce "strength". La puissance est toujours là en revanche, mais ce n'est plus aussi fort qu'avant. Contre toutes attentes, l'album est chiche en balades. Il y en a une autre, qui porte le nom de l'album, I Look To You. On peut difficilement faire plus classique et mielleux, R.Kelly s'est surpassé ! Mais c'est efficace, et c'est le principal.
Le reste de l'album est beaucoup plus punchy. Rien n'y est vraiment mauvais mais rien n'y est vraiment bon non plus. Whitney a fait appel à Akon pour un duo sympathique : Like I Never Left. C'est gentillet, le refrain se retient bien. Elle a également demandé une chanson à Alicia Keys, que j'aime beaucoup, et qui lui a ainsi offert le single Million Dollar Bill. Légèrement rétro, il est parfait pour ouvrir l'album. On y retrouve la Whitney des débuts. Il aurait été intéressant que tout l'album soit dans cet esprit. Malheureusement, c'est un cas à part. Plusieurs titres sont très agréables, comme par exemple Nothin' But Love et Call You Tonight, mais ils sont très lassants. Les choeurs, très présents, donnent un coté ringard à l'ensemble, et les arrangements ne sonnent pas non plus toujours de première fraîcheur. Pourtant, sur un titre comme I Got You, mon favori de l'album, ça rend bien. C'est sans doute ce qui empêchera l'album de vraiment décoller dans les charts du monde entier. Au rayon des curiosités abjectes, il y a A Song For You, une reprise totalement ratée d'une chanson même pas bonne à la base. Elle commence comme une balade piano-voix et se poursuit en dance pourrave. A oublier.
En bref, on prend plaisir à retrouver Whitney Houston même si ce n'est plus comme avant. C'est comme une amie que l'on a pas vu depuis longtemps. On est content de la revoir mais on n'a plus grand chose à lui dire et à partager. Et puis on se rend compte que malgré les années, elle n'a pas beaucoup évolué. Il se dégage quand même une jolie émotion de l'album et il contentera sans doute les fans de la première heure tout en intéressant un peu la nouvelle génération qui n'a pas grandi avec la chanteuse. Malheureusement, l'album My Love Is Your Love, sorti en 1998, sonne plus actuel que I Look To You. Ce dernier ne lui arrive pas à la cheville.
---
// Bonus // I Didn't Know My Own Strength en live chez Oprah !