12 juin 2009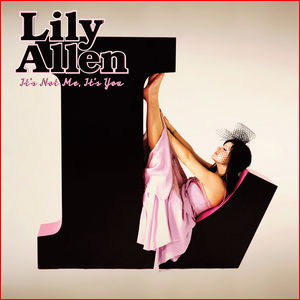 "It's Not Me, It's You", voilà un titre qui définit bien la personnalité de Lily Allen ! Cette phrase un peu enfantine et espiègle est à l'image de sa musique et de son deuxième album. On pourrait qualifier ce qu'elle fait de pop sucrée mais ce serait légèrement réducteur puisque du coté des paroles, elle se lâche, c'est tout sauf innocent et inoffensif. Parfois, on se dit qu'elle joue la provoc' pour se donner un genre mais je la sens sincère dans sa démarche. Le titre Fuck You par exemple, hymne contre l'homophobie et contre la connerie tout court, tombe vite dans la démagogie mais l'initiative est louable. D'ailleurs, ce n'est pas un hasard si elle a été beaucoup utilisée ces derniers jours sur internet à travers des vidéos pour lutter contre l'homophobie. Le titre est franchement entêtant et, malgré les nombreux "fuck you", il s'en dégage une certaine classe. Le premier single extrait de l'album, The Fear, est diablement efficace et assez surprenant au premier abord quand on connaît son premier album (que je n'avais pas trop aimé soit dit en passant). Sa voix est parfaitement mise en avant et, même si elle n'est pas spécialement originale, tout est dans l'accent ! Comment ne pas craquer ? Par moment, on pourrait d'ailleurs la confondre avec Kate Nash tant leurs deux voix et leurs deux accents sont similaires.
L'album contient de nombreuses perles et ma préférée est Not Fair, le second single, dont les paroles sont très amusantes et le refrain addictif à souhait ! Elle y parle de son mec qu'elle aime vraiment vraiment beaucoup mais qui ne l'a fait vraiment vraiment pas grimper aux rideaux. Et ça, c'est vraiment vraiment injuste ! "I spend ages giving heads"... Quand je vous dis qu'elle se lâche ! Back To The Start, avec ses petits sons électroniques, est très réussie, tout comme Everyone's At It. Aucune chanson ne se ressemble vraiment, elles possédent toutes une ambiance bien particulière et l'ensemble reste malgré tout cohérent. Never Gonna Happen, avec son coté "gîtan" disons, me plaît bien mais elle a vite tendance à soûler. C'est un peu le même problème avec 22. Him est mignonette, la chanteuse y parle de Dieu de manière étonnante : "I wonder who he votes for ?"; elle n'est pas à mettre entre les oreilles des vieilles bigottes anglaises je crois. Tout comme le reste de l'album d'ailleurs ! C'est gentiment piquant, Lily marque encore des points ! A coté de toutes ces chansons raffraichissantes et pas très matures, il faut bien le dire, se cachent quelques ballades pas extraordinaires, pas émouvantes et même un peu chiantes. Lily perd des points pour le coup. J'aime bien I Could Say, elle y donne sa vision assez réaliste de l'amour, mais ça s'arrête là.
Lily Allen n'est pas une grande chanteuse, ni une grande auteuse (!), mais elle a un don pour vous emporter dans son univers (presque) unique où se cotoient légèreté et humour. Cet album est une petite merveille qui vous remonte le moral si besoin est et qui vous procure un petit moment de bonheur dans tous les cas ! Ca ne se refuse pas par les temps qui courent ;-)
---
MUSIC MIX de la semaine
Ecoutez-les dans le lecteur IPod en haut de la colonne de gauche
1.
2.
3.
*Not Fair* *Fuck You* *I Could Say*
4.
5.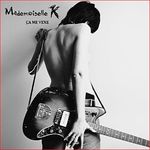 *Les Saisons* *Ca Me Vexe*