31 août 2009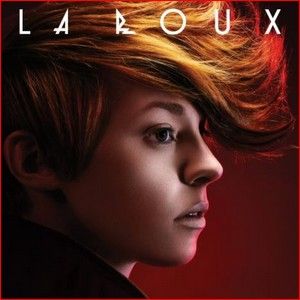 Tous les titres en gras sont en écoute dans le lecteur Deezer de la colonne de gauche
Et si l'électro-pop avait trouvé sa nouvelle diva ? La Roux, qui maîtrise visiblement bien mal le français, ce n'est pourtant pas qu'une chanteuse, c'est en réalité un groupe composé de deux éminents membres. Eleanor Jackson est le visage et la voix du duo tandis que Ben Langmaid occupe la place de co-compositeur et de co-producteur, sans jamais dévoilé la moindre mèche de cheveux. Peut-être qu'il est terriblement laid. Tous deux avouent s'inspirer grandement des années 80 pour composer leurs titres. Ceci dit, ne vous attendez pas à retrouver par-ci par-là un bout de Partenaire Particulier ou une ambiance à la Voyage, Voyage. Elly ne s'autorise pas autant de délires capillaires que Desireless, bien qu'elle affectionne la mèche ultra-épaisse et ultra-ondulée, et elle se permet d'écrire des choses simples mais souvent poétiques. On est donc bien loin de Je te survivrai, niveau profondeur. Un vent de nostalgie souffle sur La Roux...
Ici, les années 80 se résument à quelques sons électroniques soigneusement mêlés à des sons bien d'aujourd'hui. Le mélange est divin. La pièce maîtresse de leur premier album, sobrement intitulé La Roux, est sans aucun doute Quicksand, qui est à la fois la première véritable collaboration du duo et le premier single. Ce titre est d'une efficacité incroyable, plein d'énergie et de good vibes. Les paroles évoquent un désir coupable et une obsession. Il a obsédé mon été.... "Oh when you touch me I'm in the Quicksand"... Le second single, In For The Kill, réussit l'exploit d'être aussi bon et met particulièrement bien en valeur la voix très intéressante de la chanteuse. Je ne saurai la décrire. Elle déraille toujours un peu et elle est puissante. Je la trouve magnifique et entêtante. Tigerlily la met également très bien en avant, avec un petit plus qui contribue au style de nombreuses chansons de l'album : la voix d'Elly se dédouble, voire se triple, une dans les graves, l'autre dans les aïgues, comme s'il n'y avait pas qu'une chanteuse mais plusieurs... "I can see you burning with desire for a kiss"... Le troisième single, Bulletproof, n'est sans doute pas mon titre préfèré, la pauvreté du refrain n'y est pas pour rien. C'est celui qui sonne le plus synthétique de l'album, avec beaucoup de synthé 80s justement. En revanche, le 4ème et dernier single, I'm Not Your Toy, est dangereusement efficace. Deux "ballades" figurent sur l'album, Cover My Eyes et Armour Love. Elles dévoilent une autre facette du groupe, plus touchante. Colourless Colour est sans doute mon titre préféré hors-single, et ce sont ses paroles à la fois nostalgiques et rêveuses qui m'ont le plus séduit. Elles m'ont parlé comme rarement des paroles m'ont parlé... Je vous en laisse un petit aperçu :
"Been dreaming of blue skies
New horizons and sights for my eyes
The discovery of the unknown
Is something to tell the folks back home
I want to get away
To feel the sun on my skin
To feel it really sinking in"
La Roux signe une entrée remarquée dans le monde de la musique avec un album redoutable d'efficacité, qui sonne comme aucun autre album. Une curiosité qui mérite toute notre attention et toute notre affection et plus encore. Dommage qu'il ne soit composé "que" de dix titres, on tourne vite en rond.
---
// Bonus // Le clip de Quicksand