08 mai 2011

Merci à tous pour vos nombreux votes ! Le moment de la finale est venu. Vous ne pouvez voter, cette fois, que pour un seul projet parmi les cinq gagnants des premiers rounds. Qui succèdera à No Ordinary Family (et sera plus chanceuse on l'espère) ?

Once Upon A Time (12,5%) / Georgetown (12%) / Appartment 23 (11%) / Good Christian Bitches (11%) / Pan Am (10%) / Revenge (8,5%) / The River (7,5%) / Damage Control (6,5%) / Charlie's Angels (6%) / Hallelujah (6%) / Suburgatory (5%) / Bad Mom (4%)
Alcatraz (28%) / The New Girl (17%) / Weekends At Bellevue (12,5%) / Locke & Key (12%) / Touch (10%) / Exit Strategy (5%) / The Finder (5%) / Family Album (4,5%) / Little In Common, (4%) / Council Of Dads (2%)

Secret Circle (38%) / Hart Of Dixie (26%) / Awakening (15,5%) / Heavenly (7,5%) / Danni Lowinski (7%) / Cooper & Stone (6%)

Ringer (25,5%) / Person Of Interest (14,5%) / Homegrown (12%) / The Assistants (11,5%) / How To Be A Gentleman (11,5%) / The Rememberer (7,5%) / The Doctor (7%) / Untitled Susannah Grant Project (5%) / Vince Uncensored (4%) / Hail Mary (1,5%)

17th Precinct (20%) / Playboy (14%) / Grimm (12%) / REM (12%) / Reconstruction (9%) / Smash (8,5%) / Wonder Woman (8%) / Untitled Emily Spivey Project (Alpha Mom) (7,5%) / Free Agents (4,5%) / A Mann's World (4%)
____________
24 avril 2011

Grâce à l'indétrônable et increvable American Idol, la FOX a encore vécu une belle saison. Pourtant, le Dr. House a perdu quelques plumes et les séries animées du dimanche font de moins en moins recette. Bones, en revanche, vit une de ses meilleures saisons, tandis que Glee a transformé l'essai en belle réussite. Fringe fait figure de survivante malgré ses audiences déclinantes, devenues même ridicules on peut le dire, et Lie To Me et Human Target passent inaperçues. Quant aux nouveautés lancées l'an passé... Il y a d'abord Lone Star, une série extraordinaire, arrêtée au bout de trois épisodes; The Chicago Code, sans doute pas mauvaise mais qui ne décolle pas; Raising Hope, une excellente sitcom, fraîche et amusante, déjà renouvelée pour une saison 2; Traffic Light, un beau flop, et Breaking In, qui, si elle est sauvée, ne le devra qu'à son lead-in (Idol). Le bilan n'est donc pas des plus positifs pour la FOX... La saison prochaine, avec l'arrivée de X-Factor dès l'automne, et logiquement de Terra Nova également, les cases libres sont très peu nombreuses. Très peu des projets qui suivent vont donc être commandés...
____________

1. ALCATRAZ
Des prisonniers et des gardiens de la célèbre prison d'Alcatraz réapparaissent trente ans après leur disparition dans des circonstances étranges. Des agents du FBI, chargés de les retrouver, vont être confrontés aux nombreux mystères de la prison...
Drama créé par Elizabeth Sarnoff (Lost, Deadwood) et produit par J.J. Abrams (Alias, Lost, Fringe). Avec Sarah Jones (Sons Of Anarchy), Jorge Garcia (Lost), Parminder Nagra (Urgences), Sam Neill, Santiago Cabrera (Heroes)...

2. LOCKE & KEY
Nina Locke et ses trois fils, Tyler, Kinsey et Bode, qui ont survécu à un événement tragique, tentent de reconstruire leur vie à Keyhouse, leur maison familiale à Lovecraft dans le Massachusetts. Cette vieille bâtisse possède une particularité : ses murs renferment des clés secrétes et fantastiques qu'une créature est prête à tout pour récupérer...
Drama créé par Josh Friedman (Terminator: The Sarah Connor Chronicles). Produit par Alex Kurtzman et Roberto Orci (Fringe, Star Trek, Hawaii Five-O) et Steven Spielberg. Avec Miranda Otto (Cashmere Mafia), Nick Stahl (La caravane de l'étrange), Jesse McCartney (Summerland), Sarah Bolger...
3. FAMILY ALBUM
Dave, un père bien décidé à resserrer les liens entre les membres de sa grande famille, embarque tout le monde en vacances d'été...
Comédie créée par Joe Port et Joe Wiseman. Avec Mike O'Malley (Glee), Rachael Harris (Very Bad Trip), Rob Huebel, Joy Osmanski...

4. TOUCH
Un père découvre que son fils autiste et muet peut prédire l'avenir...
Drama créé par Tim Kring (Heroes). Avec Kiefer Sutherland (24).
5. EXIT STRATEGY
Une équipe de 5 experts associée à la CIA a pour mission de déployer ses talents en cas d'opérations qui tournent mal à travers le monde...
Drama créé par Roberto Orci et Alex Kurtzman (Fringe, Hawaii Five-O, Star Trek, Cowboys & Aliens). Avec Ethan Hawke (Bienvenue à Gattaca, Training Day), Megan Dodds (Detroit 187), Tom Sizemore...


6. THE NEW GIRL
Une jeune femme malheureuse en amour s'installe en colocation avec trois garçons un peu attardés à New York après une rupture difficile...
Comédie créée par Elizabeth Meriwether (Sex Friends). Avec Zooey Deschanels (500 jours ensemble), Max Greenfield (Veronica Mars, Ugly Betty), Jake M. Johnson (Sex Friends), Damon Wayans Jr. (Happy Endings)...

7. WEEKENDS AT BELLEVUE
Une psychiatre est en charge du service de psychiatrique de l'hôpital Bellevue tous les week-ends...
Drama créé par Lisa Swerling. D'après l'oeuvre de Julie Holland. Avec Lauren Ambrose (Six Feet Under), Janet McTeer, Amber Stevens (Greek), Eric Winter (Brothers & Sisters, Mentalist), Xzibit...

8. COUNCIL OF DADS
Un homme atteint d'un cancer qui sait qu'il va mourir demande à cinq de ses amis les plus chers d'assister sa femme pour élever leurs deux enfants après sa mort...
Comédie créée par Peter Tolan (Rescue Me). Avec Diane Farr (Californication), Kyle Bornheimer (Worst Week, Perfect Couples), Rick Gomez (What About Brian), Richard T. Jones (Sarah Connor Chronicles), Patrick Breen, Ken Howard...

9. THE FINDER
Des enquêtes menées par un ex de la police militaire particulièrement habile dans son métier, autrement dit une vraie petite fouine capable de dénicher n'importe quelle information, un philosophe et une badass sexy aussi habile un manche d'hélicoptère à la main que derrière son bar... Spin-off de "Bones".

Drama créé par Hart Hanson (Bones). D'après The Locator de Richard Greener. Avec Geoff Stults (7 à la maison, Happy Town), Saffron Burrows (New York Section Criminelle), Michael Clarke Duncan...
10. LITTLE IN COMMON
Trois familles n'ayant rien en commun sont réunies par leurs enfants qui pratiquent le même sport...
Comédie créée par Rob Thomas (Veronica Mars, Cupid, Party Down). Avec Rob Corrdry, Paula Marshall, Kevin Hart, Gabrielle Union...
11 mars 2011
Au programme cette semaine : visite sur le tournage de Joséphine Ange Gardien, la musique fait son entrée chez le Dr. House et dans Grey's Anatomy, Alcatraz commandée...
18 septembre 2010
On quitte L.A. (pour mieux y revenir), le temps d'une virée à San Francisco. Inoubliable.
Tout petit je suis.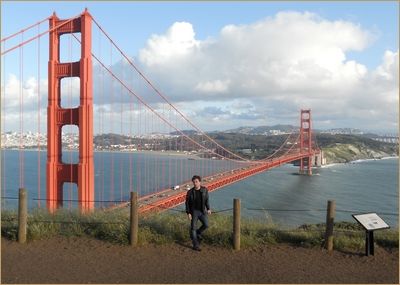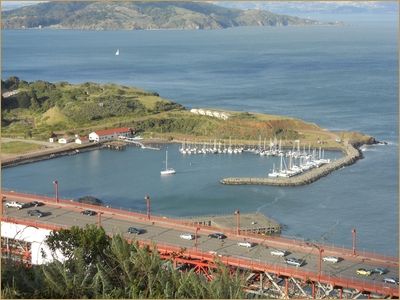 La célèbre Lombard Street... J'en ai encore mal aux jambes !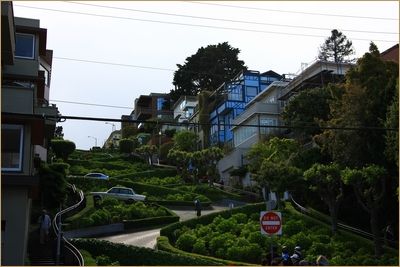 Le Cable Car, bien-sûr...
Les rues de San Francisco...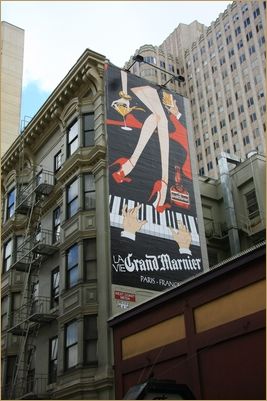 Alcatraz, sinistre et effrayante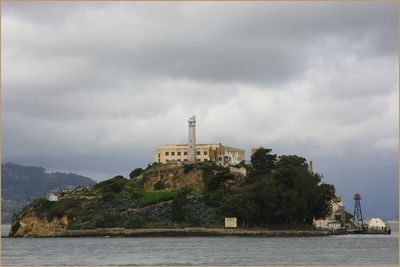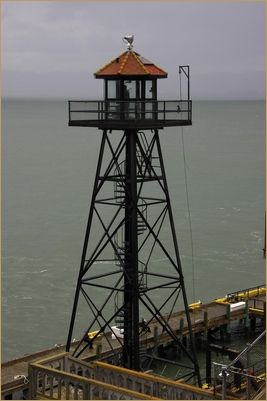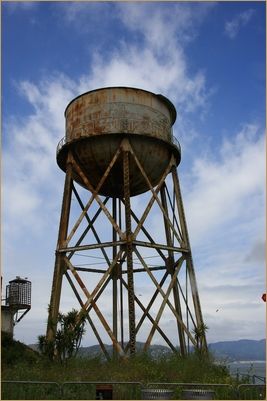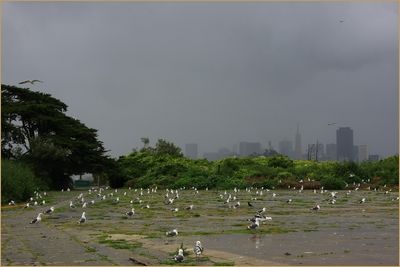 Prison Break ?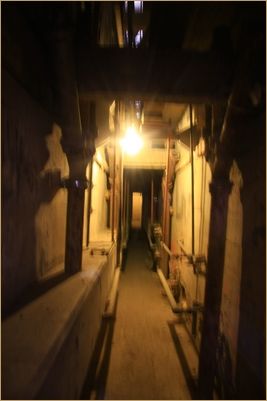 Et puis le campus de l'université Stanford... Gigantesque. Telle une petite ville. Et magnifique !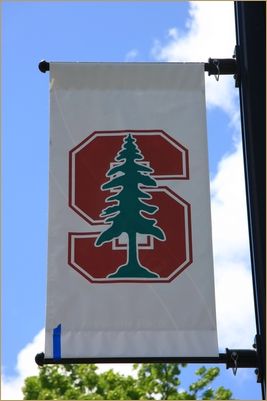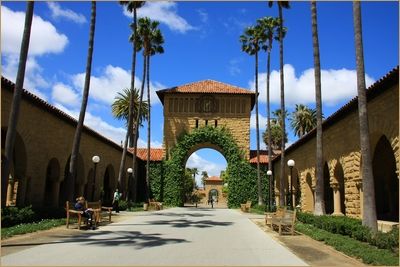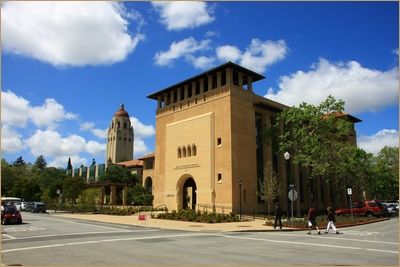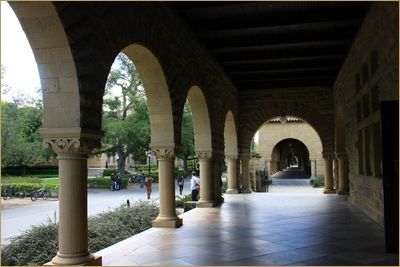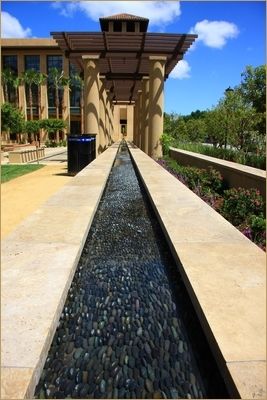 Sa bibliothèque...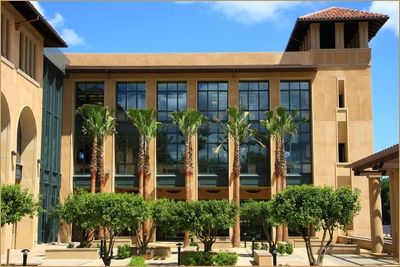 Son stade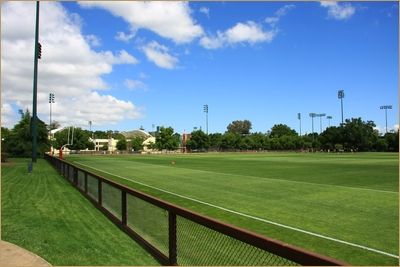 Et puis lui, parce qu'il était vraiment trop mignon !
Suite et fin à venir avec Newport Beach, Melrose Place (le vrai), Santa Barbara, Venice Beach...
30 avril 2010