01 mai 2013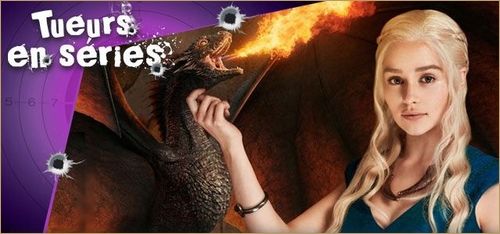 La Table Ronde AlloCine organisée en ouverture du Festival Séries Mania 2013. Le sujet : "Les séries américaines sont-elles toujours aussi créatives ?"

Intervenants :
Anne-Sophie Dobetzky (Journaliste et Réalisatrice de documentaires)
Pierre Langlais (Journaliste pour Télérama et Le Mouv' et animateur de l'émission "Le Mag Séries" sur Serieclub)
Dominique Montay (Responsable éditorial Séries du Daily Mars)
Alexandre Letren (Rédacteur en chef Season 1 et animateur sur On Air TV Radio)
Léo Soesanto (Journaliste aux Inrocks)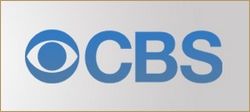 Alors que CBS a renouvelé la plupart de ses séries historiques (Esprits Criminels attend toujours le feu vert tandis que Les Experts: Manhattan devraient être sacrifiés), les nouveautés lancées cette saison n'ont pas brillé, que ce soit Elementary, qui aura déçu jusqu'au bout, ne profitant même pas de sa diffusion exceptionnelle post-Superbowl, ou Vegas, Made In Jersey (un tout petit tour et puis s'en va) et Golden Boy. Il faut dire que pour la première fois depuis de nombreuses années, la chaîne n'a pas fait preuve d'une bonne stratégie de programmation, autant du côté des dramas que des comédies d'ailleurs. Résultat : elle a perdu de l'audience sur à peu près toutes les cases, à l'exception de celle de Person Of Interest. Il est temps de trouver de nouveaux hits sur lesquels elle pourra compter sur le long terme...
Nouveauté 2013 : lorsque le logo

apparaît, c'est que je recommande le pilote (en toute humilité).
____________
Tous les synopsis suivants sont tirés de mon dossier La Saison des Pilotes 2013 sur AlloCiné
____________
1. BACKSTROM
Créé par Hart Hanson (Bones). D'après les romans de Leif G.W. Persson.
Everett Backstrom, le chef de la brigade des homicides de Portland, est agressif et irascible. Il ne vit que pour son boulot, quitte à se ruiner la santé, et n'a pas de vie personnelle. Il dit toujours ce qu'il pense sans se soucier de ses interlocuteurs, ce qui lui vaut évidemment d'avoir une sale réputation au sein de son équipe d'excentriques mais intelligents flics...
Avec Rainn Wilson (The Office, Six Feet Under), Dennis Haysbert (24, The Unit), Kristoffer Polaha (Life Unexpected, North Shore, Ringer), Mamie Gummer (The Good Wife, Emily Owens, Off The Map), Camryn Manheim (The Practice, Harry's Law, Ghost Whisperer), Béatrice Rosen (Au bout du conte), Page Kennedy (Desperate Housewives, Weeds), Thomas Dekker (Terminator: les chroniques de Sarah Connor, Heroes, Kaboom, Secret Circle)...
____________
2. RECKLESS
Créé par Dana Stevens (La Cité des anges, What about Brian). Par les producteurs de Ghost Whisperer. Réalisé par Catherine Hardwicke (Thirteen, Twilight, Le Chaperon Rouge).
A Charleston, en Caroline du Sud, une magnifique avocate originaire du Nord et un collègue qui vient de la région opposée ont de grandes difficultés à cacher leur attirance mutuelle alors qu'un scandale sexuel éclate au sein du commissariat de la ville...
Avec Cam Gigandet (Newport Beach, Twilight, Never Back Down), Anna Wood (Deception), Michael Gladis (Mad Men), Georgina Haig (Fringe), Shawn Hatosy (SouthLAnd), Adam Rodriguez (Les Experts: Miami, Magic Mike), Gregory Harrison (Les Frères Scott, Ringer), Collins Pennie (Revenge, HawthORne), Kim Wayans...
_____________
3. NCIS: RED
Créé par Shane Brennan (NCIS : Los Angeles). Spin-off de NCIS : Los Angeles.
Une équipe mobile composée d'agents habilités à intervenir sur la totalité du territoire américain résolvent des crimes particulièrement graves...
Avec John Corbett (Sex & The City, Bienvenue en Alaska, United States Of Tara), Kim Raver (24, Lipstick Jungle, Grey's Anatomy, Revolution), Miguel Ferrer (Preuve à l'appui, Desperate Housewives), Scott Grimes (Urgences, Band Of Brothers), Kenneth Mitchell (Jericho), Gillian Alexy (Damages), Edwin Hodge (Cougar Town, Boston Public)...
______________
4. THE ORDAINED
Créé par Lisa Takeuchi Cullen. Réalisé par R.J. Culter (Nashville).
Le fils d'une longue dynastie de politiciens quitte la prêtrise pour devenir avocat dans le but d'éviter l'assassinat de sa sœur, une politicienne dans la lumière...
Avec Charlie Cox (Boardwalk Empire), Hope Davis (Mildred Pierce, The Newsroom, In Treatment), Sam Neill (Jurassic Park, La leçon de piano, Alcatraz), Audra McDonald (Private Practice), Jorge García (Lost, Alcatraz, Once Upon A Time), Nestor Serrano (24, 90210), Emmanuelle Chriqui (Entourage)...
_____________
5. HOSTAGES
Ecrit et réalisé par Jeffrey Nachmanoff (Le jour d'après). Produit par Jerry Bruckheimer (Les Experts). Adapté de la série isaëlienne Bnei Aruba.
Ellen Sanders, une chirurgienne brillante qui exerce dans un hôpital de Washington D.C., est chargée d'opérer le Président des Etats-Unis. Mais ce qui aurait dû être un honneur se transforme en un enfer : elle se retrouve au coeur d'une conspiration politique. Son mari et ses trois enfants sont pris en otage et leurs ravisseurs lui promettent de les exécuter si elle ne suit pas leurs instructions. Commence alors une course contre la montre pour les sauver...
Avec Toni Collette (Muriel, United States Of Tara), Dylan McDermott (The Practice, American Horror Story), Tate Donovan (Newport Beach, Damages), Billy Brown (Dexter, The Following), Rhys Coiro (Entourage), Quinn Shephard, James Naughton (Gossip Girl)...

____________
6. SECOND SIGHT
Créé par Michael et Gerald Cuesta (Dexter, Homeland). Adapté de la série anglaise du même nom.
Un policier est soudainement atteint d'un virus qui lui cause des hallucinations. Il découvre à sa grande surprise que cet état lui permet de voir au-delà de la simple perception et lui est d'une aide précieuse pour traquer les criminels.
Avec Jason Lee (Earl, Memphis Beat), Jill Scott (The N1 Ladies' Detective Agency, Fringe), Erik Jensen, Kim Dickens (Deadwood, Treme), Christina Cole (Hex), Derek Luke (HawhtORne, Trauma), Madison Moellers...
_____________
7. THE SURGEON GENERAL
Créé par Samuel Baum (Lie To Me).
Le Dr John Sherman -le plus puissant médecin des Etats-Unis, le "Chirurgien Général" aux plus de 315 millions de patients- se bat au quotidien avec son équipe pour protéger la santé des Américains face au pouvoir politique et aux grandes entreprises...
Avec Jason Isaacs (Awake, Harry Potter, Jackson Brodie), Kathryn Morris (Cold Case), Sean Astin (Les Goonies, Le Seigneur des Anneaux), Katherine McNamara, Mike Colter (The Good Wife, Ringer, The Following), Beth Riesgraf (Leverage), Anna Deveare Smith (Nurse Jackie), Paul McCrane (Urgences, Harry's Law), Miguel Sandoval (Entourage, Medium)...
______________
8. BEVERLY HILLS COP
Créé et produit par Shawn Ryan (The Shield, Terriers, The Chicago Code, Last Resort). Basé sur la saga Le Flic de Beverly Hills. Réalisé par Barry Sonnenfeld (La Famille Adams, Wild Wild West, Men In Black, Pushing Daisies).
La suite de la saga, centrée sur les exploits du fils d'Axel Foley, Aaron. Flic infiltré dans un gang de Detroit depuis plusieurs mois, le jeune homme est obligé d'en suivre les membres à Los Angeles. Lorsqu'ils sont tous assassinés sous ses yeux, il rejoint le commissariat de Beverly Hills pour mener l'enquête. Il est alors aidé par son célèbre père...
Avec Brandon T. Jackson (Tonnerre Sous les Tropiques, Percy Jackson, Fast & Furious 4), Christine Lahti (Chicago Hope, Jack & Booby, Hawaii 5-0), David Denman (The Office, Drop Dead Diva), Kevin Pollak, Sheila Vand (Cult) et les participations d'Eddie Murphy et Judge Reinhold.
_______________
9. THE ADVOCATES
Créé par Bruno Heller (Mentalist). Réalisé par David Nutter (X-Files, Urgences, Game Of Thrones, Mentalist).
Une avocate et un ancien malfrat font équipe pour aider les plus démunis et les cas les plus indéfendables, quitte à flirter avec les limites de la loi...
Avec Ben McKenzie (Newport Beach, SouthLAnd), Mandy Moore (Le temps d'un automne, Grey's Anatomy), CCH Pounder (The Shield, Avatar, Warehouse 13) , Esai Morales (La Bamba, Caprica), Brit Morgan (True Blood)...
________________
10. ANATOMY OF VIOLENCE
Créé par Howard Gordon, Alex Gansa et Alexander Cary (l'équipe derrière Homeland).
Une jeune détective fait équipe avec un mystérieux psychiatre spécialisé dans les sociopathes, avec lequel elle partage un passé commun conflictuel...
Avec Skeet Ulrich (Scream, Jericho, Los Angeles Police Judiciaire), Amber Tamblyn (Le Monde de Joan, Dr House), David Harewood (Homeland)..
________________
11. INTELLIGENCE
Créé par Michael Seitzman . Adapté du roman Dissident de John Dixon.
Une unité spéciale de l'armée américaine est créée autour d'un agent qui possède un don très particulier puisque, grâce à une puce intégrée dans son cerveau, il peut accéder à l'ensemble du spectre électromagnétique...
Avec Josh Holloway (Lost, Mission: Impossible - Protocole Fantôme), Marg Helgenberger (Les Experts, China Beach), Michael Rady (Greek, Melrose Place Nouvelle Génération, Mentalist), Meghan Ory (Once Upon A Time), John Billingsley (True Blood, The Nine), P.J. Byrne, James Martinez...
_______________
A vos votes ! Commentaires appréciés.