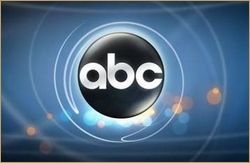 TROPHY WIFE
Comédie (Single-Camera) // 22 minutes

Ecrit par Emily Halpern (Private Practice) & Sarah Haskins. Produit par Gene Stupnitsky & Lee Eisenberg (Bad Teacher, The Office). Pour ABC Studios. 34 pages.
Kate, une ancienne fêtarde, change de vie instantanément lorsqu'elle tombe amoureuse d'un homme qui a déjà trois enfants, très manipulateurs, et deux ex-femmes, très présentes, qui la jugent sans cesse. En emménageant avec lui, elle n'imaginait pas devoir faire autant de sacrifices...
Avec Malin Akerman (The Comeback, Watchmen, La Proposition), Bradley Whitford (A la Maison Blanche), Marcia Gay Harden (Damages, Into The Wild, Mystic River...), Michaela Watkins (Enlightened, New Girl), Natalie Morales (The Newsroom, Parks And Recreation)...
Depuis le temps qu'ABC cherche la parfaite compagne à Modern Family, j'ai comme l'impression que si tout se passe comme prévu -si le pilote tourné est à la hauteur du script en clair- elle l'a trouvée en Trophy Wife ! On y retrouve exactement le même type d'humour et d'ambiance -sans les discours face caméra, il ne faut pas pousser non plus- et une même modernité dans le ton avec des schémas familiaux d'aujourd'hui : composés, décomposés, recomposés. Les enfants ne sont pas accessoires, mais ce sont les adultes qui mènent évidemment la danse... avec brio !
En se basant sur la qualité de la distribution -ils sont tous excellents, même si Marcia Gay Harden, que j'adore, n'est pas spécialisée dans la comédie habituellement- je ne vois pas comment toutes ces bonnes répliques et ces bons dialogues pourraient être gâchés. En même temps, je n'ai pas compris non plus ce qui s'était passé avec The Smart One l'année dernière -où Malin Akerman figurait déjà- (voir la critique) donc on n'est pas à l'abri d'une mauvaise surprise. Toutefois, signe qui ne trompe pas : ABC a commandé ce pilote bien avant les autres, comme la saison dernière avec The Neighbors, ses dirigeants doivent donc la porter dans leur coeur... L'héroïne de cette comédie est d'emblée attachante et sa situation est peu commune : devenir belle mère à 25 ans, d'ados de quinze ans en plus, c'est rare ! Sa bonne volonté n'est jamais récompensée, mais elle se démène tout au long de l'épisode pour prouver à son entourage et à elle-même qu'elle en est capable. C'est touchant. Le prétexte qui est choisi pour la pousser à agir si vivement, c'est que son mari a la grippe. Plutôt ingénieux puisqu'elle doit du coup tout faire à sa place (assister à une réunion parents-élèves notamment), pendant que l'une de ses ex-femmes, la collante et embarrassante Jackie, en profite pour se rapprocher de lui. Le seul défaut de cette idée, c'est que Brad, le mari donc, n'apparait pas sous son meilleur jour. On a un peu de mal à déceler ses traits de personnalité. Il passe la quasi-totalité du pilote allongé, à somnoler. Et puis il y a la soeur de Kate, Meg, qui doit emmener le cadet des enfants à son entraînement de foot. Elle drague le coach et fait n'importe quoi sur le terrain et l'embarrasse terriblement. Un peu classique comme intrigue secondaire, mais ça fonctionne. Au bout du compte, ma seule mini-déception vient du personnage de la première ex-femme, celle qui est interprétée par Gay Harden : elle est un peu bitchy, mais pas assez. Ses répliques manquent de mordant. Sans cela, il aurait été parfait ce pilote...
Trophy Wife semble être un incontournable de la future grille de rentrée d'ABC, de préférence en duo avec Modern Family pour lui laisser un maximum de chances de triompher. Le script que j'ai lu date de 2011 et ne correspond donc pas à la version finale, ajustée selon les notes du network. En ayant foi en lui, on peut se dire que, peut-être, ce pilote est encore meilleur que prévu !