11 novembre 2011

Au programme cette semaine : Le western reviendrait-il à la mode ? Historique du genre, arrivée d'Hell On Wheels et projets en développement - Spartacus et Downton Abbey renouvelées - La saison 4 de Sons Of Anarchy prolongée - Wilmer Valderrama en guest dans Suburgatory - Eric Durance, épouse de Michael Shanks pour Saving Hope - On répond à vos questions : True Blood, Kal Penn. - La bande-annonce de la nouvelle série d'USA Network, Common Law - Les anglais présents Fresh Meat - Rencontre avec Arthur Benzaquen, le héros de Zak.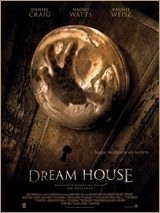 DRIVE. Grâce à sa B.O. 80s envoûtante devenue super hype, grâce à ses acteurs formidables (Ryan Gosling impressionne, Carey Mulligan parvient à ne pas qu'être une sous-Michelle Williams) et grâce à sa réalisation frôlant la perfection, Drive peut bien se permettre de ne pas raconter grand chose. DREAM HOUSE. Réussir à rater un film avec Daniel Craig, Naomi Watts et Rachel Weisz n'était pas chose aisée mais Jim Sheridan l'a fait ! C'est ce que l'on appelle un accident industriel. Le twist en milieu de film est très étonnant quand on a pas vu la bande-annonce mais, une fois passé, Dream House n'a strictement plus aucun intérêt. Le dénouement est navrant, tout comme les raisons de ce foutu bordel.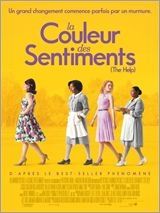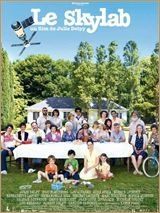 LA COULEUR DES SENTIMENTS. Le titre français d'une niaiserie sans nom ne doit surtout pas vous tromper : The Help est un excellent film, très émouvant mais pas tire-larme, extrêmement drôle aussi. Toutes les actrices, sans exception, sont formidables et elles méritent toutes d'être récompensées avec autant de ferveur. Autant toutes les citer : Viola Davis, Octavia Spencer, Emma Stone, Jessica Chastain, Bryce Dallas Howard, Anna Camp et Allison Janney. LE SKYLAB. Le cinéma de Julie Delpy est d'une étonnante richesse : elle parvient avec son Skylab à raconter une histoire de famille simple et chaleureuse et d'une justesse incroyable avec une facilité déconcertante. Les comédiens sont d'un naturel désarmant. Il s'en dégage une grande tendresse et une sacrée intelligence.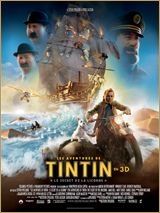 POLISSE. De la même manière qu'un Entre les murs, proche du documentaire, Polisse se glisse dans un quotidien sinistre, étouffant, anxiogène qui réussit pourtant à devenir fascinant, drôle et touchant grâce à une réalisation nerveuse et des acteurs saisissants. Maiwenn ne se censure jamais et veut tant dire qu'elle déborde. Qu'importe : ce film coup de poing marque et bouleverse. LES AVENTURES DE TINTIN - LE SECRET DE LA LICORNE. On s'amuse comme des gosses devant ce Tintin de Spielberg. On ne rit pas beaucoup, malheureusement, mais on se laisse emporter quand même. Le passage au Maroc est particulièrement scotchant ! Le réalisateur a réussi son pari mais Tintin n'est pas Indiana Jones, la fidélité vis à vis du héros laisse quelque peu à désirer. A mettre devant tous les yeux en somme, sauf devant ceux des puristes tintinophiles !